Tomb Pillager
Tomb Pillager
Deathrattle: Add a Coin to your hand.
After the guild broke up, he could no longer raid the tombs.
Tomb Pillager is a rogue minion card, from the League of Explorers set.
Two copies of regular Tomb Pillager are obtained by completing the rogue Class Challenge in The League of Explorers, unlocked upon completing fourth wing, the Hall of Explorers.
As a Wild format card, both regular and golden versions of Tomb Pillager can also be crafted for the following amounts:
| Card | Crafting cost | Disenchanting |
| --- | --- | --- |
| Tomb Pillager | 40 | 5 |
| Golden Tomb Pillager | 400 | 50 |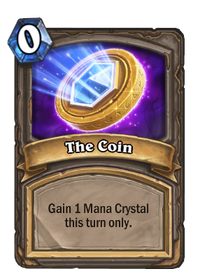 This card's 5 Attack lets it trade up well against high Health minions as a 4 drop, and its Deathrattle helps rogues to trigger their Combo cards more easily. Has synergy with Unearthed Raptor, N'Zoth, the Corruptor and Gadgetzan Auctioneer, as well as Baron Rivendare.
This card could be considered a guaranteed Coin in your deck, and can be used to ramp into higher cost cards such as N'Zoth or Dr. Boom.
Summon

Thank you!
Attack

Careful!