Timeshift: Dreadsteed
Timeshift: Dreadsteed
Deathrattle: Summon a Dreadsteed.
Timeshift: Dreadsteed is a Tavern Brawl card card.
Tavern Brawls
[
edit
]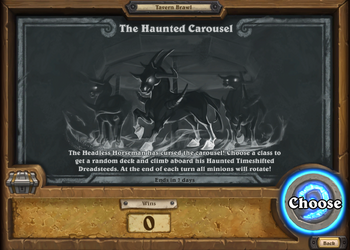 Timeshift: Dreadsteed's Deathrattle effect does not actually summon another Dreadsteed, but rather it "summons itself".

Example: Multiple Timeshift: Dreadsteeds have died and Da Undatakah is played. When Da Undatakah is killed, the Deathrattle effects that it gained summons multiple Da Undatakahs, and not multiple Dreadsteeds.[1][2][3]
Gallery
[
edit
]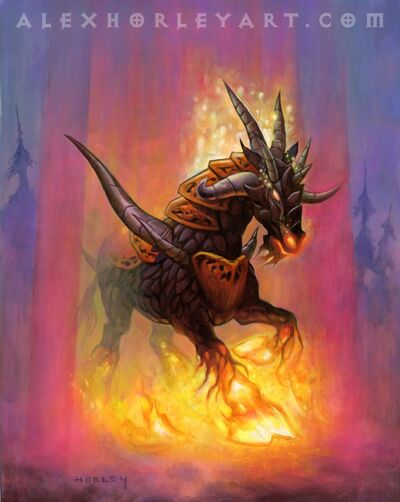 References
[
edit
]