Sr. Excavator
Sr. Excavator
Battlecry: Draw 3 cards.
Any minions you draw
cost (5) less.
After excavating the tools to take down all four Plague Lords, this explorer earned his promotion.
Sr. Excavator is an uncollectible hunter minion card used in Tombs of Terror. It is one of Brann Bronzebeard's signature treasures.
It is upgraded from Jr. Excavator by defeating the first four Plague Lords.
For more information, see Tombs of Terror.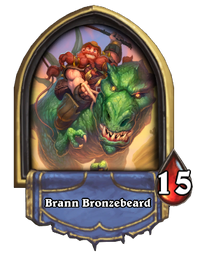 Summon

Whohoho! I've found something good!


Attack

Warnme archa.