Sephira Dusktalon
Sephira Dusktalon
Even your own magic can be twisted by these woods.
Sephira Dusktalon is a boss that can be encountered during the Monster Hunt.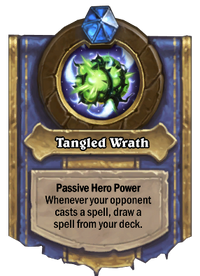 Passive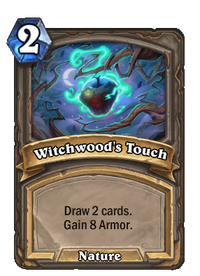 The below classes are listed purely for reference, and have no effect on the boss' use of the cards during the battle.
Please add any available information to this section.
With a large amount of AOE spells, and many egg minions with good Deathrattles, Sephira will be a test of your endurance.
The spells you cast from your Hero Power will keep making her draw spells from her deck. Either Mill her with her hero power, prepare for the onslaught, or turn her spells against her.
Before match
Hagatha The Witch

By wing and talon, my harpy sisters keep peace in my wood.
Introduction
Sephira Dusktalon

You go no farther. Hagatha commands it!
Emote Response
Sephira Dusktalon

I feel further conversation at this time clouds our relationship dynamic.
Hero power
Sephira Dusktalon

I only grow stronger, fool.
Mine!
Your magic only darkens this wood.
Death
Sephira Dusktalon

My... Eggs...
Defeat
Sephira Dusktalon

Sisters! Bring the remains to my nest.
Sephira Dusktalon is original to Hearthstone.
Monster Hunt
Heroes
Level 1
Level 2
Level 3
Level 4
Level 5
Level 6
Level 7
Level 8




Final Challenge