Sea Giant
Sea Giant
Costs (1) less for each other minion on the battlefield.
See? Giant.
Sea Giant is an epic neutral minion card, from the Classic set.
Sea Giant can be obtained through Classic card packs, through crafting, or as an Arena reward. Regular Sea Giant can also be obtained through the Highest Rank Bonus chest at the end of a Ranked season, or as a first-time reward for first time reaching Platinum 10 or Diamond 10 in Ranked mode.
| Card | Crafting cost | Disenchanting |
| --- | --- | --- |
| Sea Giant | 400 | 100 |
| Golden Sea Giant | 1600 | 400 |
The mana cost of this card is reduced by 1 for each other minion currently on the battlefield (thus including both friendly and enemy minions).
The mana cost of this card cannot be reduced below 0. However, further cost-reductions can help in countering cost-increasing effects like Freezing Trap.
This card has an in-hand effect: it modifies its own mana cost only while in the player's hand, and not while the card is anywhere else.
The Sea Giant works excellently in decks that focus primarily on getting many minions out onto the field quickly, as that allows the Sea Giant to rapidly enter the field. A good example is a warlock or shaman Murloc rush deck.
Similarly, the Sea Giant can be useful in situations where your opponent has a lot of (cheap) minions on the board, with its efficient mana cost potentially turning the tide of the game.
From Wowpedia: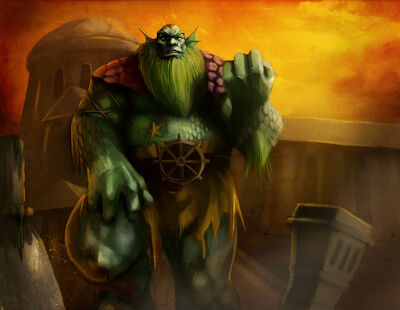 Alpha patch 2 (2013-08-12): Now has 8 Attack, 8 Health, down from 10 Attack, 10 Health. Mana cost lowered from 12 to 10.