SI:7 Agent
SI:7 Agent
Combo: Deal 2 damage.
The agents of SI:7 are responsible for Stormwind's covert activities. Their duties include espionage, assassination, and throwing surprise birthday parties for the royal family.
SI:7 Agent is a rare rogue minion card, from the Classic set.
SI:7 Agent can be obtained through Classic card packs, through crafting, or as an Arena reward. Regular SI:7 Agent can also be obtained through the Highest Rank Bonus chest at the end of a Ranked season, or as a first-time reward for first time reaching Silver 10 or Gold 10 in Ranked mode.
| Card | Crafting cost | Disenchanting |
| --- | --- | --- |
| SI:7 Agent | 100 | 20 |
| Golden SI:7 Agent | 800 | 100 |
SI:7 Agent is a cheap minion with decent stats, but it truly shines when played for its Combo effect; 2 direct damage can weaken or finish off minions, or simply be the finishing blow against the enemy hero. In the early game the Agent can effectively trade for 2 or more enemy minions or be targeted by their removal, granting the rogue card advantage.
Low cost cards are essential in unlocking the Combo effect of the SI:7 Agent, such as The Coin, Backstab and Deadly Poison.
Summon

Heh, This guy's toast.
Attack

Hey - lights out.
From Wowpedia:
The guild is currently led by Master Mathias Shaw, grandson of Pathonia Shaw — the founder of a similar organization, the Stormwind Assassins, and a former master thief. SI:7 is located in the Old Town quarter of Stormwind. They have operatives all throughout the Eastern Kingdoms who carry out secret missions for Stormwind, such as Renzik "The Shiv" and Flint Shadowmore. They also have some operatives in the Kalimdor region, such as Andello Porter.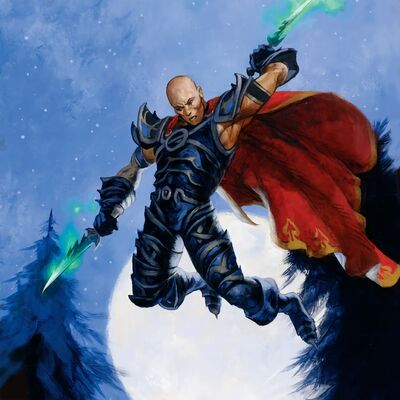 Alpha patch (unknown date, pre-May 2013): Text changed from "Combo: Deal 3 damage." to "Combo: Deal 2 damage."