Queen Carnassa
Queen Carnassa
Battlecry: Shuffle 15 Raptors into your deck.
Queen Carnassa is an uncollectible minion, generated by The Marsh Queen, from the Journey to Un'Goro set.
For more information, see The Marsh Queen.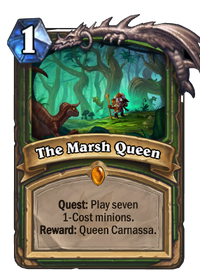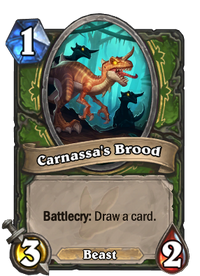 Queen Carnassa's battlecry effect shuffles 15 Carnassa's Brood into the player's deck, despite the wording of shuffling in "Raptors".