Queen Azshara
The subject of this article is part of the
Ashes of Outland's single-player content.
Queen Azshara
Battlecry: Summon Handmaiden Vashj, and 4 Royal Guardians.
Queen Azshara is a boss minion card used by Mannoroth in the Demon Hunter Prologue.
For more information, see Mannoroth.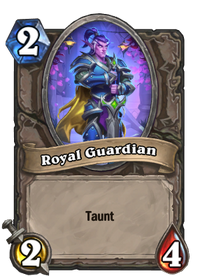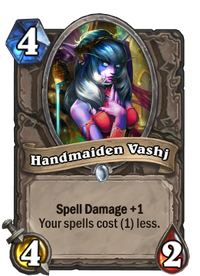 Summon

Who dares disappoint me?
Attack

Perfection requires sacrifice.
Please add any available information to this section.