Priestess Maiev
The subject of this article is part of the
Ashes of Outland's single-player content.
Priestess Maiev
At the end of your turn, restore 5 Health to all other friendly characters.
Priestess Maiev is a boss minion card summoned by Jarod Shadowsong in the Demon Hunter Prologue.
For more information, see Cenarius (boss).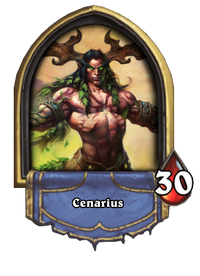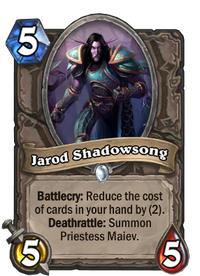 Summon

How dare you strike my brother?!
Attack

This is for Jarod!
This card represents Maiev Shadowsong during her time as a Priestess of Elune during the War of of the Ancients.
For more details, see Maiev Shadowsong.