Poultryizer
Poultryizer
At the start of your turn, transform a random minion into a 1/1 Chicken.
Poultryizer is an uncollectible common minion summoned by Gelbin Mekkatorque's Battlecry.
For more information, see Gelbin Mekkatorque.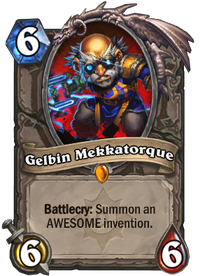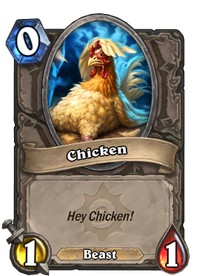 This minion is based on the Gnomish Poultryizer, a craftable trinket that can be used to turn the target into a chicken for 15 seconds.
However, the art for this card depicts a Kickback 5000, a ranged weapon craftable by engineers.