Party of Four
Party of Four
Discover a minion.
Replace enemy minions
with minions of that type.
Party of Four is an uncollectible neutral spell card. It can be given during Bazaar Bob encounter.
For more information, see Tombs of Terror and Bazaar Bob.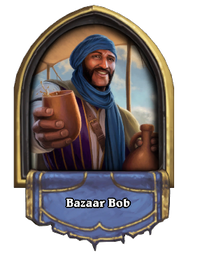 The minion you Discovered always appears on the left-most side of your opponent's board.