Omnotron Defense System (Tavern Brawl)
Omnotron Defense System
Summon a random Tron.
For the Blackrock Mountain boss of the same name, see Omnotron Defense System
Omnotron Defense System is a Tavern Brawl spell, believed to have been removed.
Originally speculated to be used in Showdown at Blackrock Mountain, this card has not yet featured in a Tavern Brawl. It seems likely it was part of an earlier iteration of that Brawl, removed before release. This seems especially likely given the presence of the Trons as collectible cards in Nefarian's deck in that Brawl, which may reflect an alternative approach to placing them into play.
This spell is speculated to summon some of the following Boss card minions from the Omnotron Defense System boss encounter. However, which versions of the minions is unknown.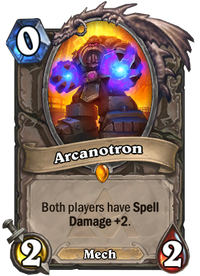 Normal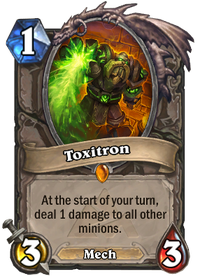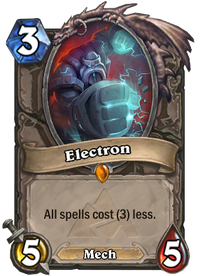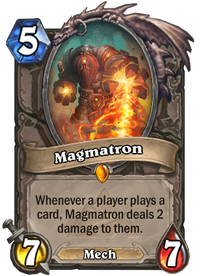 Heroic