Nithogg (boss)
Nithogg
Story
Hagatha seeks to defeat a storm dragon to unlock a legendary weapon.
Heroic
Make like Hagatha and tame this Storm Dragon!
Nithogg is a boss encounter in Galakrond's Awakening adventure. It is the third and final encounter of Chapter 2 of E.V.I.L. campaign: Clash at Wyrmrest.
The boss for this encounter is Nithogg, while the hero the player controls in Story mode is Hagatha the Vengeful.
| Story | Heroic |
| --- | --- |
| | |
From Hero Power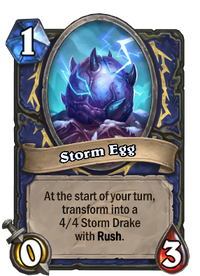 Others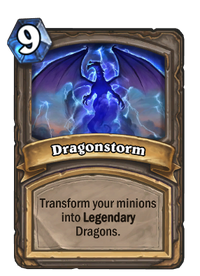 The below classes are listed purely for reference, and have no effect on the boss' use of the cards during the battle.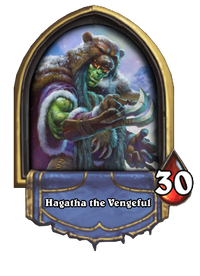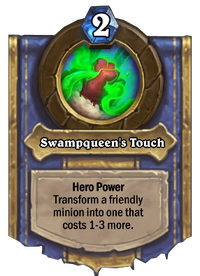 Heroic mode
Please add any available information to this section.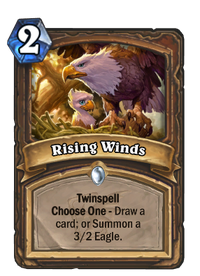 Before encounter
Rafaam

Hagatha - get down from there! That's a storm dragon!
Introduction
Hagatha the Vengeful

I've corrupted MUCH more powerful monsters. Watch me work.
Turn 2
Nithogg

You seek to corrupt me?! Bah! Your swamp magic has no place here.
Nithogg

Feel the full might of the dragonflights!

Hagatha the Vengeful

You will regret that, overgrown fool.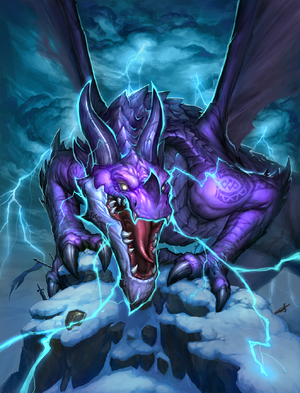 Introduction
You will NOT take Wyrmrest!
Hero Power
The storm rages!
Lightning is mine to control!
Do not dare to stand before me!
Emote Response
Where did you learn to speak such evil?
Idle
You soil this place with your presence.
Such foul magic in the air… disgusting.
Have you already given up?
Death
(yells)
All of the emotes are the same as Hagatha the Witch's.
| Type | Emote |
| --- | --- |
| Greetings | Welcome to my domain. |
| Mirror Greetings | Let us go then, you and I. |
| Well Played | Well played. |
| Thanks | Thank you. |
| Wow | By the night! |
| Oops | Unwise. |
| Threaten | The curse take you! |
| Attack | My curse on you! |
| Thinking [1] | Hmm... |
| Thinking [2] | Perplexing... |
| Thinking [3] | A path dimly lit... |
| Concede | You win this time. |
| Running out of time | I must decide! |
| Almost out of cards | I'm almost out of cards! |
| Out of cards | I'm out of cards! |