Nerubian
Nerubian is the name of several different minions. All Nerubians are uncollectible, and most are 4/4.
There are currently 2 playable Nerubians, and 2 boss card Nerubians.
For a list of cards featuring the nerubian race in general, see Nerubian art.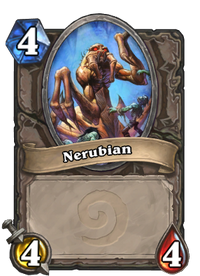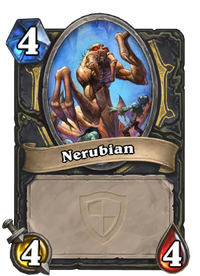 Sources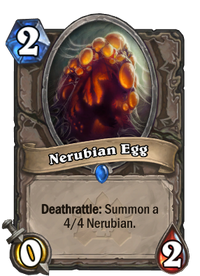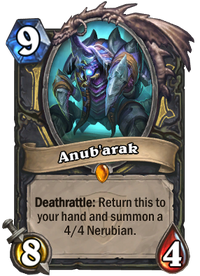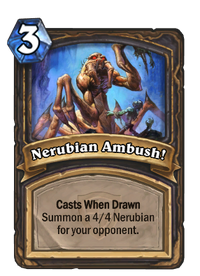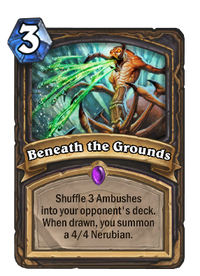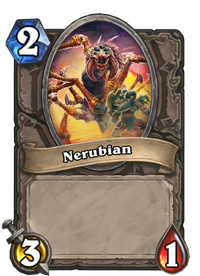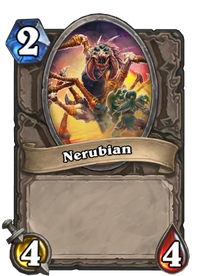 Sources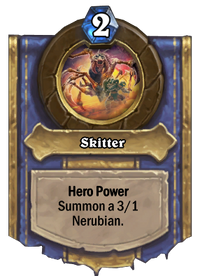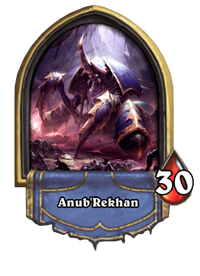 For lore on the nerubian race, see Nerubian art.