Msshi'fn Prime
Msshi'fn Prime
Taunt
Choose One - Summon a 9/9 Fungal Giant with Taunt; or Rush.
Mssh'ifn Prime is an uncollectible druid minion card, generated by Archspore Msshi'fn, from the Ashes of Outland set.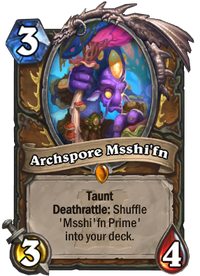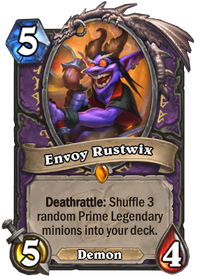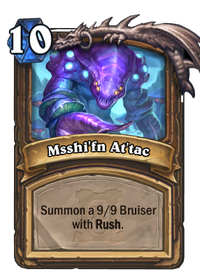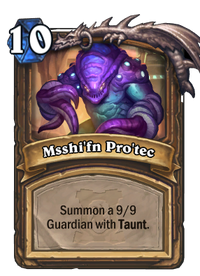 Summoned minions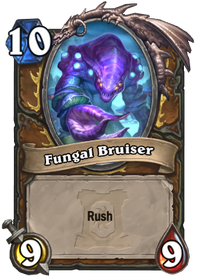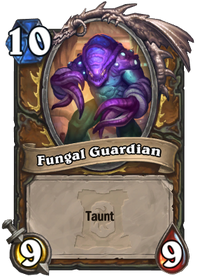 If played while in control of Fandral Staghelm or Ossirian Tear, both Choose One options will be chosen, resulting in the below minion.