Micky Neilson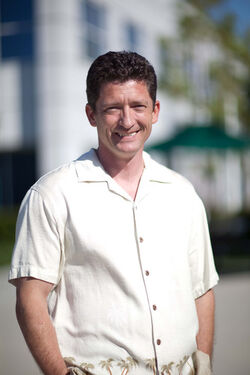 Micky Neilson is former Lead Writer in Publishing at Blizzard, and Story Lead on Hearthstone. He left the company on March 25, 2016.[1]
Having joined Blizzard in 1993, Neilson worked on a range of titles, including World of Warcraft, the Warcraft RTS games, the Diablo series, the StarCraft series, and earlier titles like The Lost Vikings and Blackthorne. In his time, Neilson worked in roles ranging from art, graphics and audio to a more recent focus on writing.[2]
Neilson was listed as Story Lead for Hearthstone in the game's original credits. When the credits were updated for the first time in June 2015, Neilson was moved to the 'Forge' section.