Marshspawn (boss)
Marshspawn
Battlecry: If you cast a spell last turn, Discover a spell.
For the collectible card in Ashes of Outland set, see Marshspawn.
Marshspawn is a boss minion card, used by Daelin Proudmoore in Book of Heroes.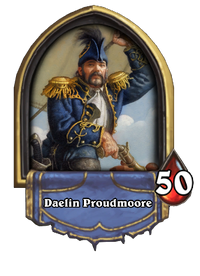 Despite the wording in the text, this version of Marshspawn can only generate the following cards:
Please add any available information to this section.