Lothar's Left Greave
Lothar's Left Greave
Deal 3 damage to all enemies.
Lothar's Left Greave is a boss spell used by player during Rafaam Unleashed encounter in The League of Explorers.
For more information, see Rafaam Unleashed.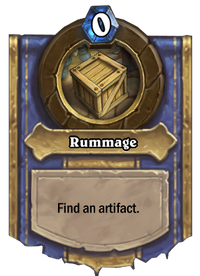 "A piece of Lothar's Armor remained intact after your scrap." - Brann Bronzebeard
The Greave is the remains of The Steel Sentinel, following its defeat at the player's hands.