Lightning Bolt
Lightning Bolt
Deal 3 damage. Overload: (1)
Lightning Bolt! Lightning Bolt! Lightning Bolt!
Lightning bolt is a common shaman spell card, from the Classic set.
Lightning Bolt can be obtained through Classic card packs, through crafting, or as an Arena reward.
| Card | Crafting cost | Disenchanting |
| --- | --- | --- |
| Lightning Bolt | 40 | 5 |
| Golden Lightning Bolt | 400 | 50 |
Lightning Bolt is one of the shaman's basic damage dealing and removal spells. Similarly to Rockbiter Weapon, it can be used to clear threats from the board, especially in the early game, or combined with other options to trade efficiently or tackle larger threats.
The spell's low mana cost makes it available from the very start of the game, which can be useful for removing the dangerous turn 1 minions often played by rush decks, but its Overload may make the shaman suffer in tempo if they use it too early on.
Lightning Bolt is the first spell learned by shamans in World of Warcraft. A simple direct damage spell, it is the low-level shaman's basic attack, and the main filler spell for Elemental shamans.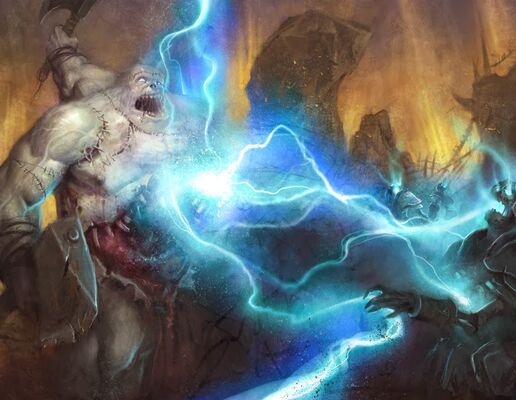 Alpha patch (unknown date, pre-May 2013): Text changed from "Deal 3 damage. Recall (1)" to "Deal 3 damage. Overload: (1)".