Licensed Adventurer
Licensed Adventurer
Battlecry: If you control a Quest, add a Coin to your hand.
"Just point me in the vague direction of the things you want smashed, and you got yourself a deal!"
Licensed Adventurer is a rare neutral minion card, from the Galakrond's Awakening set.
How to get
[
edit
]
Two copies of regular Licensed Adventurer are obtained by unlocking Galakrond's Awakening's Chapter 1 of Explorers campaign.
Once the regular version has been obtained, both regular and golden versions can be crafted and disenchanted.
| Card | Crafting cost | Disenchanting |
| --- | --- | --- |
| Licensed Adventurer | 100 | 20 |
| Golden Licensed Adventurer | 800 | 100 |
Generated cards
[
edit
]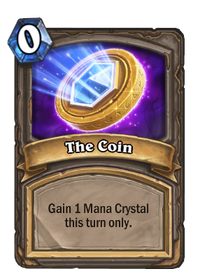 Strategy
[
edit
]
Please add any available information to this section.
Licensed Adventurer will contribute to Battlecry count for Battlecry Shaman while also generating a useful Coin.
Similarly, the coin generated will increment both Mage quests (Raid the Sky Temple and Open the Waygate).
An additionnal coin is also obviously a huge asset for combo decks. For instance in Exodia Mage it can temporarily replace a missing Sorcerer's Apprentice or simply increment the wild Quest.
One potential use for Licensed Adventurer is playing The Last Kaleidosaur or Making Mummies in an Uther of the Ebon Blade deck, never finishing the quest and simply using the generated Coins to fuel the Four Horsemen one-turn kill with Auctionmaster Beardo.
Summon

You can count on me, I'm certified!


Attack

Just like training!

Gallery
[
edit
]
Patch changes
[
edit
]