Leokk
Leokk
Your other minions have +1 Attack.
Leokk is an uncollectible hunter minion summoned by Open the Cages, Animal Companion, Call of the Wild, and To My Side!.
For more information, see the respective card pages.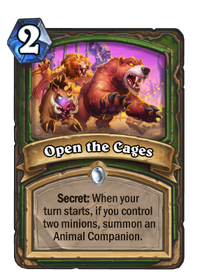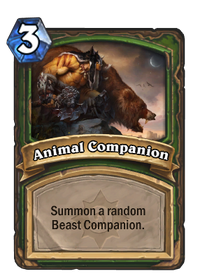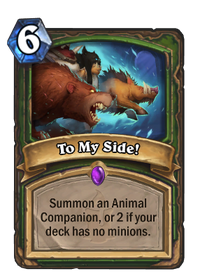 From Wowpedia:
Leokk is a level 70 elite wyvern found in Blade's Edge Mountains. It is one of several beasts belonging to Rexxar.
Patch 2.7.0.9166 (2015-06-15): Text changed from "Other friendly minions..." to "Your other minions..."
Alpha patch (unknown date, pre-May 2013): Name changed from "Spirit" to "Leokk".