Lantern of Power
Lantern of Power
Give a minion +10/+10.
Lantern of Power is an uncollectible neutral spell card, generated by Arch-Thief Rafaam.
For more information, see Arch-Thief Rafaam.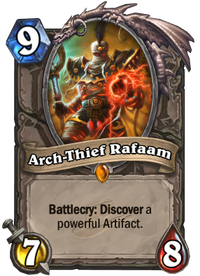 The Lantern of Power is original to Hearthstone. The artwork appears to be the same as the wow:Fetish of the Primal Gods, an powerful off-hand from World of Warcraft: The Burning Crusade.