Karnuk, Outcast
The subject of this article is part of the
Ashes of Outland's single-player content.
Karnuk, Outcast
Lifesteal
Your healing is doubled.
Outcast: Summon a 2/5 Imprisoned Homunculus.
For other representations of Karnuk, see Karnuk (disambiguation).
Karnuk, Outcast is a boss minion card that can be used by player in Trial by Felfire.
For more information, see the section Appears in.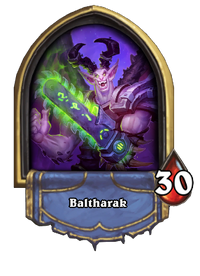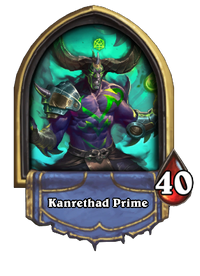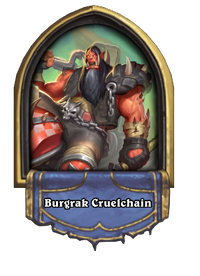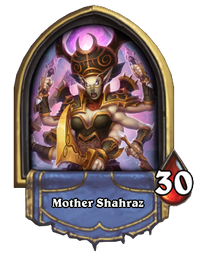 Summon

My people suffer.

In an early datamine for the Trial by Felfire adventure, Karnuk was a 3-mana 3/5 which originally read: "Battlecry: Restore 5 Health. Outcast: Additionally restore 5 Health to all friendly minions."[1]