Kanrethad Prime
Kanrethad Prime
Battlecry: Summon 3 friendly Demons that died this game.
For the boss in Trial by Felfire Story, see Kanrethad Prime (boss).
Kanrethad Prime is an uncollectible warlock minion card generated by Kanrethad Ebonlocke, from the Ashes of Outland set.
For more information, see Kanrethad Ebonlocke.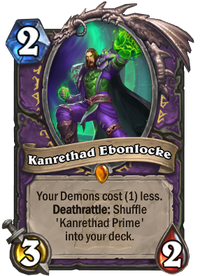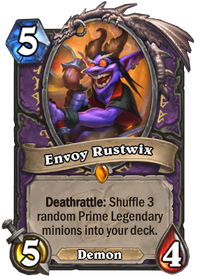 Summon

Servants of the Black Harvest!


Attack

Felfire!