Jr. Tomb Diver
Jr. Tomb Diver
Battlecry: If you played 6 Secrets this game, your Hero Power becomes 'Discover a Treasure'.
This young explorer is looking to gain experience, even if it means facing off against horrific Plague Lords.
Jr. Tomb Diver is an uncollectible mage minion card used in Tombs of Terror. It is one of Reno Jackson's signature treasures.
The player needs to defeat a Plague Lord to unlock this treasure. If they defeat all four Plague Lords with Reno Jackson, Jr. Tomb Diver will be upgraded to Sr. Tomb Diver.
For more information, see Tombs of Terror.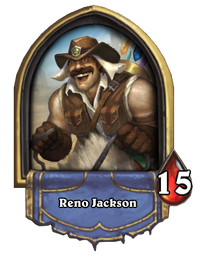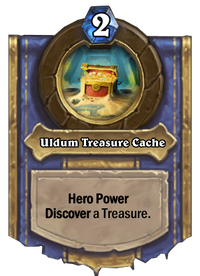 Summon

Don't worry. I got it.