Jr. Navigator
Jr. Navigator
Whenever you target
this minion with a spell,
add 2 copies of the spell
to your hand.
This plucky explorer is hoping to lead her first successful adventure - Plague Lords or not.
Jr. Navigator is an uncollectible priest minion card used in Tombs of Terror. It is one of Elise Starseeker's signature treasures.
Jr. Navigator is unlocked by defeating a Plague Lord. If the player defeats all four Plague Lords with Elise Starseeker, it will be upgraded to Sr. Navigator.
For more information, see Tombs of Terror.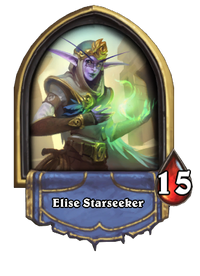 Summon

Let's go THAT way!


Attack

Let's go!