Intimidation
Intimidation
Add 2 random Taunt minions to your hand.
Intimidation is a boss minion card, used by Gorgrom the Dragon-Eater in Book of Heroes.
Despite the wording in the text, Intimidation can only generate the following cards: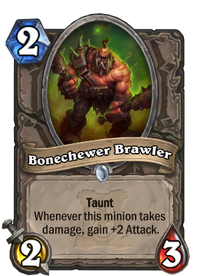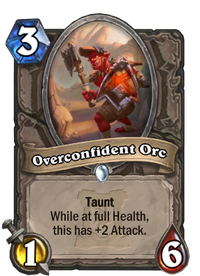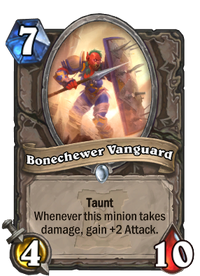 Intimidation's text is an identical version of In Formation! with only the art and name differences to match the adventure's story accordingly. However, they don't work the same, as attested above.