Hidden Oasis
Hidden Oasis
Choose One - Summon a 6/6 Ancient with Taunt; or Restore 12 Health.
Amazing that it's been hidden, given the twenty-foot treant splashing around in it.
Hidden Oasis is a rare druid spell card, from the Saviors of Uldum set.
Hidden Oasis can be obtained through Saviors of Uldum card packs, through crafting, or as an Arena reward. Regular Hidden Oasis can also be obtained through the Highest Rank Bonus chest at the end of a Ranked season.
| Card | Crafting cost | Disenchanting |
| --- | --- | --- |
| Hidden Oasis | 100 | 20 |
| Golden Hidden Oasis | 800 | 100 |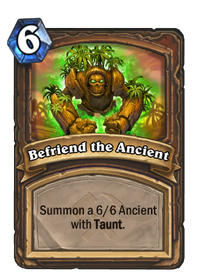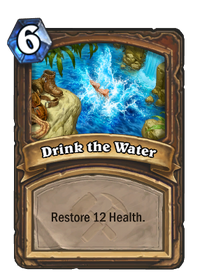 Summoned minions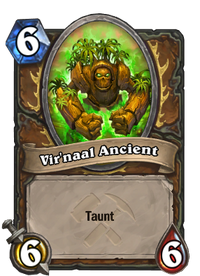 When combined with an effect that lets you use both Choose One choices like Ossirian Tear, Hidden Oasis is a powerful defensive card that gives a decently sized Taunt minion and a large amount of healing. Without it, it's either an average Taunt minion or a very overpriced heal. It's good for activating Garden Gnome or Anubisath Defender.