A Hearthstone reference written and maintained by the players.
We are currently maintaining
45,633 pages (9,059 articles).
Scholomance Academy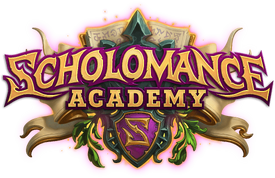 Newest Expansion
Scholomance Academy was released on August 6, 2020. Featuring 135 new collectible cards and dual class cards, this is the fifteenth expansion to Hearthstone.
Expansions and Game Modes
Getting Started
Beginner's Guide
New to Hearthstone? We've got your back! We've cut through the fluff and compiled a list of the essential wiki articles you'll need to get started playing Hearthstone today!
Gameplay
Play modes
Obtaining cards