Guzzler
Guzzler is an uncollectible boss minion card used by Coren Direbrew in Blackrock Mountain, summoned by Get 'em!. It is used in both Normal and Heroic modes. It is not available to players.
For more information, see Grim Guzzler.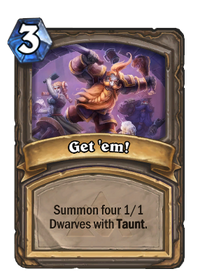 Summon

*laughs*
Attack

Have a mug.
This card's art is a crop of the art used for Get 'em!.