Golden Kobold
Golden Kobold
Taunt
Battlecry: Replace your hand with Legendary minions.
Golden Kobold is an uncollectible neutral minion card, from the Kobolds & Catacombs set. It is also a pool 1 active treasure in Duels.
Golden Kobold can be drafted and added to a Duels deck after rounds 3, 9, 12 and 13.
As well as appearing in Duels, this card can also be generated by the following cards in Constructed.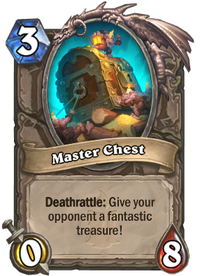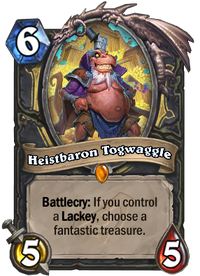 Please add any available information to this section.
The Golden Kobold is unique to Hearthstone. It is very similar to the Golden Monkey, albeit a kobold-shaped version.