Feral Rage
Feral Rage
Choose One - Give your hero +4 Attack this turn; or Gain 8 Armor.
Let's be honest. One option is a lot ragier than the other.
Feral Rage is a common druid spell card, from the Whispers of the Old Gods set.
Feral Rage can be obtained through Whispers of the Old Gods card packs, or through crafting.
| Card | Crafting cost | Disenchanting |
| --- | --- | --- |
| Feral Rage | 40 | 5 |
| Golden Feral Rage | 400 | 50 |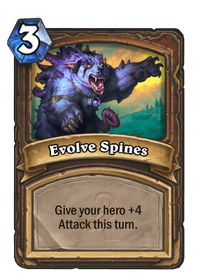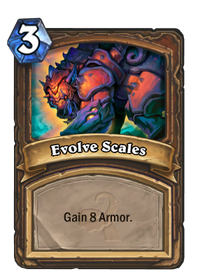 In most cases a better card than Healing Touch, because its Armor effect can still be used at full value at full Health. It is also a more flexible option, due to the option to instead gain 4 Attack for a turn.
This spells depicts the power and versatility of the druid's feral nature, augmented by the dark powers of the Old Gods.