Elise of the Wasteland
Elise of the Wasteland
Has some serious questions about her sister's recent activities.
For other representations of Elise, see Elise Starseeker (disambiguation).
Elise of the Wasteland is a druid and priest hero that the player can pick in the Rumbledome! Tavern Brawl.
For more information, see Rumbledome!.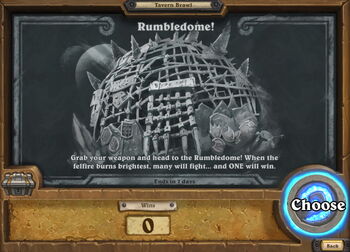 Except the only difference of opening mark vs. Aranna Starseeker, Elise of the Wasteland uses the same emotes as her alternate hero counterpart.
| Type | Emote |
| --- | --- |
| Opening vs. Aranna Starseeker | I've been looking for you everywhere, sister! |