Druid of the Claw (Tavern Brawl)
Druid of the Claw
Choose One - Transform
into a 4/4 with Charge;
or a 4/6 with Taunt.
For the regular version of this card, see Druid of the Claw.
Druid of the Claw is a Tavern Brawl minion, for use in specific Tavern Brawls.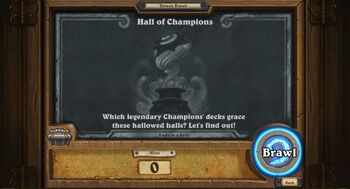 Resulting minions
Combined
If played while in control of Fandral Staghelm or Ossirian Tear, both Choose One options will be chosen, resulting in the below minion.