Deathbloom
Deathbloom
Deal 5 damage to a minion. Summon a Spore.
Deathbloom is a boss spell card, used by Loatheb in Curse of Naxxramas. It is not available to players. It summons a Spore.
For more information, see Loatheb.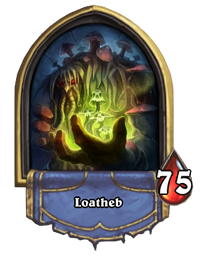 If Deathbloom kills a golden minion, the summoned Spore will also be golden.