Creepy Curio
Creepy Curio
Summon three 1/1 Ghosts. Upgrade this and shuffle it into your deck.
For the treasure card in Solo Adventures, see Creepy Curio (boss).
Creepy Curio is an uncollectible neutral spell card that only appears in Duels.
Creepy Curio can be drafted and added to a Duels deck after round 3, 7, 9, 11, 12, 13.
Creepy Curio is uncollectible and unavailable in any Constructed or Arena game.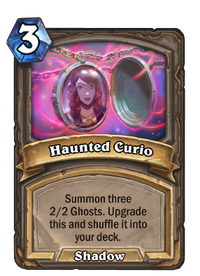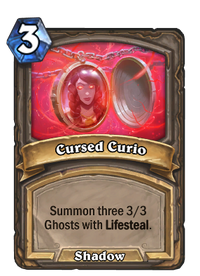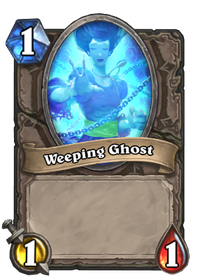 Please add any available information to this section.