Bryn'troll, the Bone Arbiter
Bryn'troll, the Bone Arbiter
Windfury
Bryn'troll, the Bone Arbiter is a boss weapon used in the Lord Marrowgar encounter in Knights of the Frozen Throne.
For more information, see Lord Marrowgar.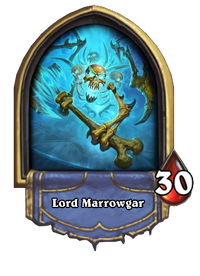 Bryntroll, the Bone Arbiter is an epic two-handed axe that drops from Lord Marrowgar in the 25-player version of Icecrown Citadel. It uses the same model as the axe wielded by Marrowgar himself.