Brann Bronzebeard (Doom in the Tomb)
Brann Bronzebeard
Riding on a dinosaur
and looking for a fight,
Brann's ready to finish this.
For other representations of Brann, see Brann Bronzebeard (disambiguation).
Brann Bronzebeard is a hunter hero that the player can pick in the Tavern Brawl Doom in the Tomb and Road to Northrend.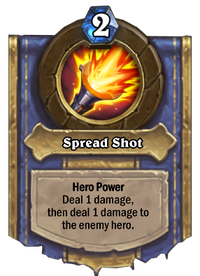 Winning a boss with this hero will not count towards "Win X games as Warrior" daily quests.
Even though this hero is classified as Hunter only in data, during gameplay, the player can still Discover both Hunter and Warrior cards.
When chosen in the Tavern Brawl, Brann has the following flavor text:
He's never seen a musty old ruin he wouldn't explore.
Brann Bronzebeard uses the same emotes from his Tombs of Terror counterpart.