Big Red Button
Big Red Button
Hero Power
Activate this turn's Mech Suit power!
Big Red Button is a replacement Hero Power, granted by Dr. Boom, Mad Genius.
This Hero Power is not directly usable and exists solely for informational purposes. It will grant you one of five Hero Powers, chosen at random.
If you do gain this Hero Power (due to bugs), using this Hero Power does nothing and it will not switch to a new Hero Power next turn.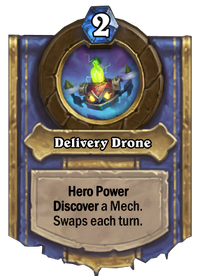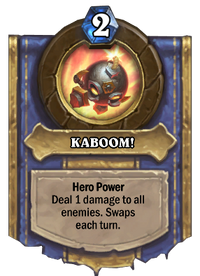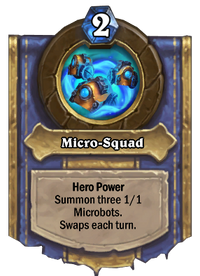 For more information, see Dr. Boom, Mad Genius.