Beam Me Up!
Beam Me Up!
Passive Hero Power
At the end of your turn, add a Beam to your hand.
Beam Me Up! is a boss hero power used in the Xol the Unscathed encounter in the Kobolds and Catacombs Dungeon Run mode.
For more information, see Xol the Unscathed.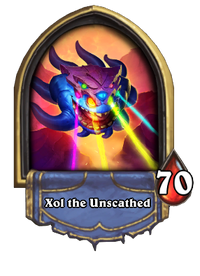 The name is a reference to a frequently used line in Star Trek.