Aranna Starseeker (Tavern Brawl)
Aranna Starseeker
A natural leader always comes out on top!
For other representations of Aranna, see Aranna Starseeker (disambiguation).
Aranna Starseeker is a demon hunter and hunter hero that the player can pick in the Rumbledome! Tavern Brawl.
For more information, see Rumbledome!.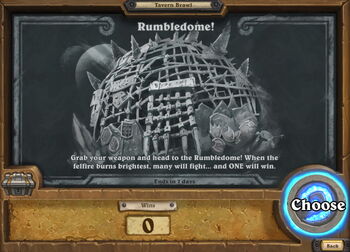 Aranna Starseeker uses the same emotes as her alternate hero counterpart, in addition to a opening emote vs. Elise of the Wasteland.